A Must for Your Resume:
Diver Medical Technician (DMT)
There are one to two Diver Medical Technicians (DMTs) on every dive team, so this course is an important adjunct to your commercial diving training.
DMT is a hyperbaric advanced first aid qualification with paramedical skills. You'll gain proficiency in resuscitation and insertion of LMA's and be able to manage diving and general injuries/illness until transfer to a suitable medical facility is available.
Course duration is 10 days or 5 days for a refresher course. Your DMT training must be renewed every 2 years.
Our DMT course has an equal mix of theory and practice. All paramedical skills are taught on simulators so you can practice as much as you like.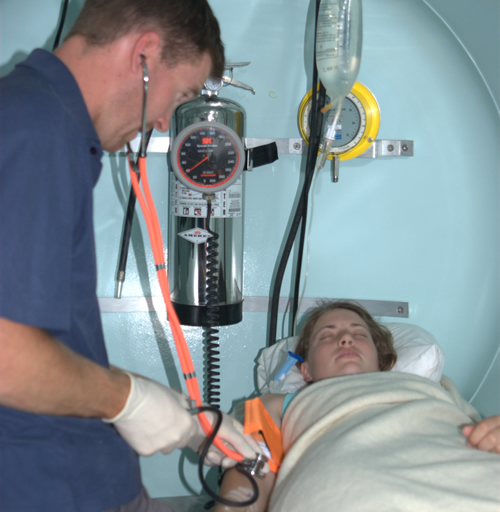 Turn your passion into a career. Learn to dive for a living with us.
Getting started on your dream career!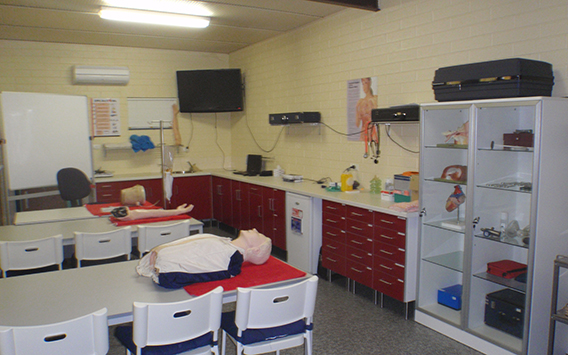 We run full DMT and refresher courses on demand, starting with a minimum of 2 students and a maximum of 6 to give you ample 'practical' time.
For a cheaper refresher course – 'bring a friend' to receive a discount for both of you.
Please contact us directly to discuss your needs.
Email info@utcsa.com.au or phone us for further information and enrolment details.
You have secured your place on your selected course once we've received your enrolment form and deposit. We'll send you a confirmation of receipt and an electronic copy of our handbook. This gives you all the information about the course, accommodation, what is expected of you and what you need to bring. We recommend you print it off and bring it with you to your first class.
You don't need to have all your entry requirements upon enrolment. However, it's up to you to make sure you've met all these requirements before starting your course.
Areas covered:
Review of basic anatomy and physiology
Enhanced first aid and basic life support skills
Advanced airway management concentrating on LMA and I-Gel's
Vital signs and neurological observations
Patient assessment and reporting
Intravenous therapy and intraosseous infusion
Injection techniques
Suturing
Needle thoracostomy
Urinary catheterisation
Hyperbaric treatment protocols
Medical terminology and communication with medical authorities.
2019 FULL Course (2 weeks duration):
– March
– September
Price: $2,850 plus ADAS fees
---
2019 REFRESHER Courses (5 days duration):
– Last week of each month or on demand
Price: $1,850 per student plus ADAS fees.