Offshore or Onshore Diver Medical Technician
There are one to two Diver Medical Technicians (DMTs) on every dive team, so this course is an important adjunct to your commercial diving training.
DMT is a hyperbaric advanced first aid qualification with paramedical skills. You'll gain proficiency in resuscitation and insertion of LMA's and be able to manage diving and general injuries/illness until transfer to a suitable medical facility is available.
Course duration is 10 days or 5 days for a refresher course. Your DMT training must be renewed every 2 years.
Our DMT course has an equal mix of theory and practice. All paramedical skills are taught on simulators so you can practice as much as you like.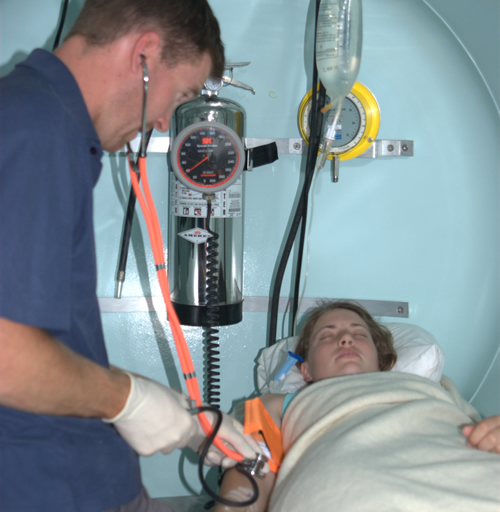 Turn your passion into a career. Learn to dive for a living with us.
Getting started on your dream career!