Your diving certification begins here.
This entry-level commercial diving qualification allows you to undertake commercial scuba diving operations to a maximum of 30 metres.
This diving course takes 4 weeks and runs directly before Part 2, so you can complete the combined course if you wish. Tasks include:
Search techniques
Simple hand tool use
Surveys – visual and video
Full face masks with voice communications
Reserve air systems
Emergency rescue techniques
Nil visibility diving.
Take the first step towards a


successful career in diving

today.
Getting started on your dream career!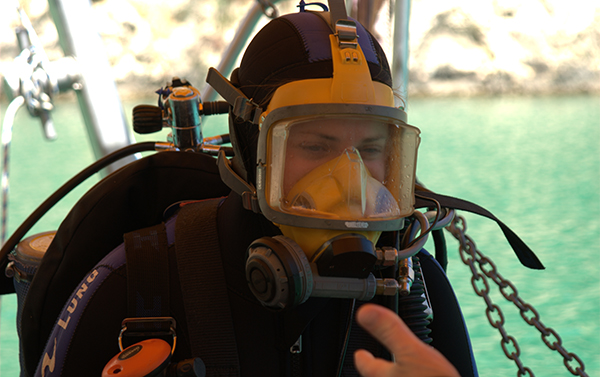 You must:
Be at least 18 years of age
Swim 200m unassisted
Hold a recreational dive ticket (e.g. PADI)
Have evidence of 10 dives, minimum of 5 hours (post recreational training)
Hold a first aid qualification – from St Johns, Red Cross, etc. including Oxygen provision (or Advanced Resuscitation)
Complete a commercial divers medical (for a list of Hyperbaric doctors see spums.org.au/diving-doctors)
Have a Unique Student Identifier number (USI). You can create this at usi.gov.au
Please bring all your original entry requirement paperwork to Day One of your course, including your USI number.
Email info@utcsa.com.au or phone us for further information and enrolment details.
You have secured your place on your selected course once we've received your enrolment form and deposit. We'll send you a confirmation of receipt and an electronic copy of our handbook. This gives you all the information about the course, accommodation, what is expected of you and what you need to bring. We recommend you print it off and bring it with you to your first class.
You don't need to have all your entry requirements upon enrolment. However, it's up to you to make sure you've met all these requirements before starting your course.
2019  Courses:
April 2019
 October 2019 (all dates followed by ADAS Part 2)
Price: $7,000
---
SAVE:
Combine with a concurrent Part 2
for a total of $12,000 and save $2,000.