If you're already an experienced ADAS Part 1 & 2 diver, this qualification allows you to supervise and run dive team operations. It's the next step up in our commercial diving courses and your dive career.
Our supervisor training and assessment course concentrates on diver-related theory in a supervisory context and includes consideration of the theory, background knowledge and practical skills of on-site diving supervision.
It pays special attention to the fundamental responsibilities of a supervisor under relevant WH&S law, particularly hazard identification and risk assessment, and the management of diving emergencies.
This dive course also includes assessment of actual dive planning and supervision and communication with real dive teams.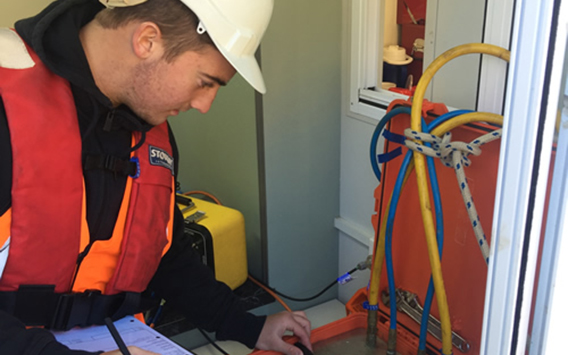 Enhance your career in diving – train as a dive supervisor with us.
Getting started on your dream career!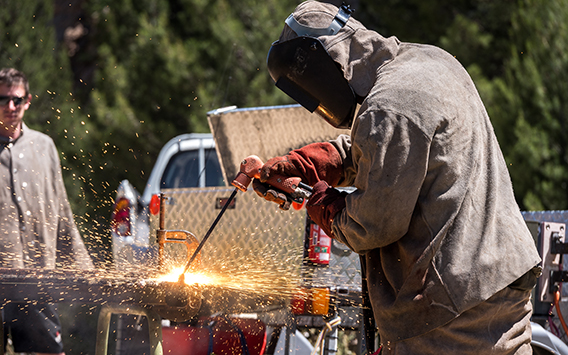 What you'll need to enrol:
ADAS Part 1 /2 or Aquaculture
Sufficient logged time for supervisor level that you wish to attain:

Part 1 – 75 hours of SCUBA bottom time, logged over 100 dives over at least 12 months
Part 2 – 75 hours logged bottom time during occupational dives that include a broad range of SSBA dives (gained over at least 1 years)

First Aid Certification
Oxygen Provision or Advanced Resuscitation Techniques
A letter of recommendation from your employer.
For enrolment forms, please email nfo@utcsa.com.au. We'll then guide you step-by-step through the process via email.
You have secured your place on your selected course once we've received your enrolment form and deposit. We'll send you a confirmation of receipt and an electronic copy of our handbook. This gives you all the information about the course, accommodation, what is expected of you and what you need to bring. We recommend you print it off and bring it with you to your first class.
Next Course:
March 2019 Please enquire for exact date